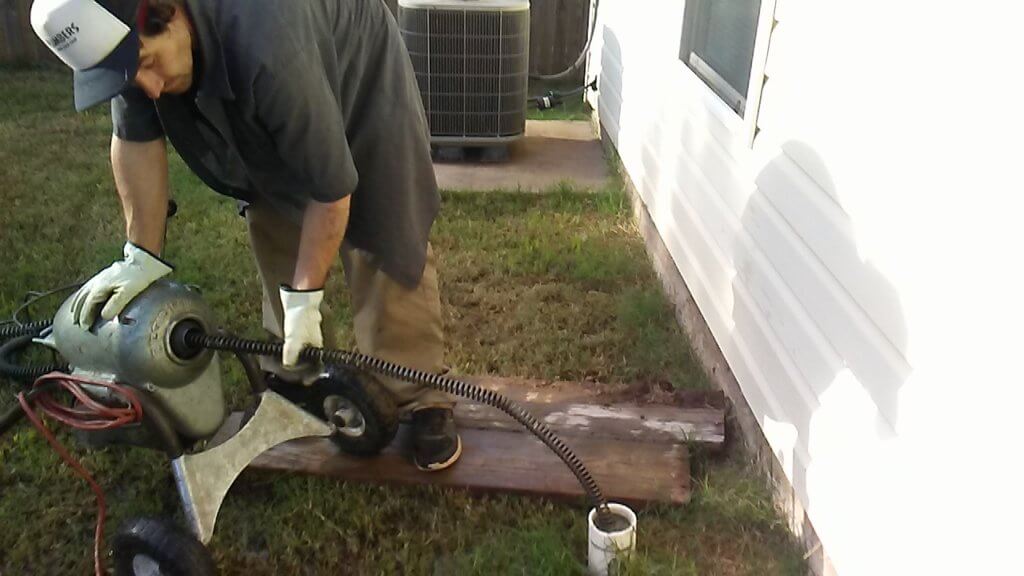 Drain Cleaning Okc

If you are in need of drain cleaning Okc or Okc drain cleaning. We are the experts in Okc or the surrounding area. We carry all the equipment and tools we need on our trucks to get the job done right. We will usually have at least two hundred feet of large or one and a quarter inch big sewer cable. We usually have at least one hundred and fifty feet of small of half inch sewer small cable. We do have a disclaimer that the customer understands that if they want us to snake their sewer line or lines that our cable is not a repair tool. It will not fix it if it is broken or collapsed and we are not responsible for their pipes. If it is unclog able though we can usually get it unclogged and running clear. We have a very high success rate and we have been in the business for many many years so we know about what we are snaking.
Okc Drain Cleaning
We have been working on sewer lines and drain pipes in Okc for a very long time. We know all the tricks of the trade and have many years of experience. Our plumber knows all the ups and downs, ins and outs, upside down and backwards of any problems at hand. We sleep it eat it drink it and live it. That is what we do and all we do. So that is why we are the best. We are locally owned and operated. We also have been in business in the local area for more then thirty five years now. We have installed systems in many new and older construction homes in okc and have been doing it a long time. We will usually know the layout on most house in the metro and can second guess most of the plumbers that installed it all new in the first place Years ago. Those guys back then were really good at what they did and took pride in their work. We try to carry on the tradition and do the job right the first time.
Drain Cleaning

Most of the time if you have a stopped up main sewer line or the smaller line in your home like the kitchen or bathroom sink. If you call in the morning early enough we can usually offer same day service on drain cleaning. We try to do same day calls and get you back up and running again as soon as possible. If you need any help don't hesitate to give us a call and we will take care of your problem swiftly and surely. or if you need an Oklahoma city plumber.